-セキュリティ&ディフェンス-最先端赤外線技術と市場
2018年11月13日(火)
13:00-16:10
会場:サイエンスホール/Science Hall (B1)
【-OSD-1 コース】
セキュリティー&ディフェンス シンポジウム ~Security & Defence Symposium~
※If you would like to inquire and / or attend the Symposium,please contact at :
yoshi@optronics.co.jp
Photonics Market Data-Defense and Security (フォトニクス市場のデータ - ディフェンスとセキュリティ)【英語】
SPIE Peter Hallett
Major research and development topics in defense and security, including thermal and spectral imaging, high-power lasers, LiDAR, remote sensing, machine learning, and other technologies are shaping the future of defense and security technology. In this talk, SPIE analysis of these market areas and new emerging topics will be presented. This work combines trends, size-of-market estimates, and observations regarding fast growth opportunities across the spectrum of emerging research and big commercial markets. In this presentation, Hallett will also show how researchers around the world are collaborating in networks of cooperation.

防衛分野における赤外線センサ技術
防衛装備庁 工藤 順一
情報収集能力は安全保障に大きく影響を与え、如何に有益な情報を収集できるかが重要になっています。赤外線技術は情報収集に多大な貢献をしており、今後も我が国の安全保障において重要な役割を果たしていくと考えられます。
本講演では、「防衛分野における赤外線センサ技術」と題し、防衛省(防衛装備庁)での赤外線センサや検知器の研究開発の変遷と事例、民生分野への応用や今後の方向性の概要について発表します。
----------------
The ability of gathering information affects the security environment. It is important how we can collect useful information. The infrared data and information have contributed greatly to intelligence, and it will continue to play an important role in defending our country.
In this presentation, history and examples of research and development of the infrared sensors and detectors in ATLA(Acquisition, Technology and Logistics Agency), Japan MOD(Ministry of Defense), application to commercial market(spin-off) and future direction will be shown roughly.

Trends in Electro-optic Sensors and Processing(電気光学センサーと処理の動向)【英語】
Georgia Tech Research Institute Christopher R. Valenta
Recent technological developments have driven electro-optical (EO) systems to produce not only higher quality data, but data that delivers increased situational understanding with minimal human interaction. Improved optical detectors have reduced noise, increased dynamic range, and decreased size, weight, power, and cost (SWaP-C). Coupled with novel and innovative system architectures, these EO advances are enabling remote sensing systems to see farther with more resolution on smaller platforms than ever before. Machine learning and artificial intelligence are now common vernacular as a result of the widespread utilization of field programmable gate arrays (FPGAs) and graphical processing units (GPUs). These integrated circuits are capable of processing the teraflops of computations necessary to train these algorithms and deliver real-time data products. As a result, no longer are operators and analysts required to manually post-process and sift through hours of data. Instead, real-time, actionable intelligence is available where features are extracted from real and simulated datasets. This talk will review some of the state-of-the-art in real-time, multi-modal data fusion systems in airborne bathymetric LIDAR and how machine learning techniques such as convolutional neural networks and genetic programming techniques aid in extracting higher quality information. Additionally, advancements in atmospheric LIDAR and component level EO/IR/RF front end architectures will be discussed.

非冷却赤外線イメージセンサの動向 <Trends in uncooled infrared focal plane arrays>
立命館大学 木股 雅章 <Prof. Masaaki Kimata Ritsumeikan University>
暗視と非接触画像温度計測に用いられる非冷却赤外線イメージセンサ(Infrared Focal Plane Array, IRFPA)は熱型検出器を集積したMEMSデバイスで、防衛技術として開発され、民需分野での応用拡大が期待されている代表的なDual Useデバイスである。1992年に実用的な性能のデバイスが報告されてから、IRFPA技術はMEMS技術よる高断熱構造の進化により進歩を続けてきた。これまでいろいろな方式のMEMS非冷却IRFPAが考案されたが、ハイエンド領域では抵抗ボロメータ方式とSOI (Silicon On Insulator)ダイオード方式の性能向上は続いている。既に、非冷却IRFPAの画素ピッチは10 µmまで縮小されており、ハイビジョンに対応した解像度の素子も開発されている。現在非冷却赤外線カメラの出荷台数は100万台前後と推測されるが、今後車載赤外線ナイトビジョンシステムや携帯電話用赤外線カメラ/カメラコアビジネスなどの新分野で急速に数量が増加し、2025年には650万台近くまで市場が拡大すると予測されている。本講演では、これまでの非冷却赤外線イメージセンサ技術の基礎と開発状況を解説するとともに注目されている応用をする。

----------------

An uncooled infrared focal plane array (IRFPA), which is a tool for night vision and thermography, is an integrated MEMS device with thermal infrared detectors. It is a typical dual-use device that was developed for defense applications and is expected to expand its commercial market. Since announcement of the first high-performance uncooled IRFPA in 1992, the MEMS technology has been contributing to uncooled IRFPA development by enabling high thermal isolated structures. Although various MEMS-based uncooled IRFPAs have already been proposed until now, only two continue to prosper: resistance bolometer and SOI diode uncooled IRFPAs. The pixel pitch was reduced to 10 µm, and the spatial resolution was increased to a level compatible with the high vision. Although the market size for uncooled IRFPAs today is relatively small, considerable growth is predicted for the next few years, and it is expected to increase to 650 million units in 2025. This talk reviews basics and advances of uncooled IRFPAs, and introduces some emerging applications.

元のページに戻り選択を続ける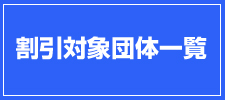 お支払方法
●当日現地支払
●クレジットカード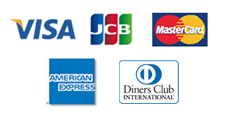 セミナー申込手順
※有料セミナー キャンセル規程:
お客様のご都合による受講解約の場合、10/15までは受講料の50%、10/16以降につきましては受講料の全額を解約金として申し受けます。
※学生料金:
個人もしくは学校からのお支払いで、30歳未満の方が対象となります。
[ 特定商取引法に基づく表記 ]
Peter Hallett
SPIE
Director of Marketing and Industry Relations
Peter joined SPIE in January 2005 and is currently Director of Marketing and Industry Relations. His purview includes marketing, communications, and market research for SPIE internal operations and public dissemination. He is also responsible for exhibition revenue and industry programs at SPIE.

For 20+ years before SPIE, Peter was in product management and marketing leadership roles in the technical software business, including three VC-funded start-ups, and an executive at a NASDAQ-listed company. He has a degree in business administration with a major in marketing from the University of Colorado, Boulder.
工藤 順一
防衛装備庁
電子装備研究所センサ研究部 光波センサ研究室長
1995年筑波大学大学院理工学研究科修了。1995年より防衛庁技術研究本部第2研究所(現防衛装備庁電子装備研究所)にて、光波センサシステム、赤外線撮像装置等の研究開発に従事。2015年11月より現職。工学博士。
Junichi Kudo
EO/IR Sensors Research Section, Electronic Systems Research Center, ATLA, JAPAN MOD
Dr. Junichi KUDO is a Technical Official of Japan Ministry of Defense. He is a head of EO/IR Sensors Research Section in Electronic Systems Research Center, ATLA, JMOD. He has a Ph.D in Engineering from University of Tsukuba. He has managed the development of h EO/IR sensors and evaluated their performance during his career.
Christopher R. Valenta
Georgia Tech Research Institute
Affiliation / title
 ̄ ̄ ̄ ̄ ̄ ̄ ̄ ̄ ̄ ̄ ̄ ̄ ̄ ̄ ̄ ̄ ̄ ̄ ̄ ̄ ̄ ̄ ̄ ̄ ̄ ̄ ̄
Senior Research Engineer
Associate Division Chief, Electro-optical Systems Innovation Division
Branch Chief, Opto-Electronics Branch
Electro-optical Systems Laboratory
Georgia Tech Research Institute

Adjunct Professor
School of Electrical and Computer Engineering
Georgia Institute of Technology
Christopher R. Valenta received the Bachelors of Science in Electrical and Computer Engineering & Optical Engineering from the Rose-Hulman Institute of Technology and the Masters of Science and PhD in ECE from the Georgia Institute of Technology. He is currently a senior research engineer, opto-electronics branch chief, and associate division chief at the Georgia Tech Research Institute Electro-optical Systems Laboratory where his research interests lie within the intersection of electromagnetics, optical, and digital signal processing. Dr. Valenta currently researches active and passive EO/IR/RF systems; hard target and atmospheric LIDAR; microwave-energy harvesting; backscatter radio communication; RFID; and software defined radio. In 2009, he was awarded an ATLANTIS Fellowship and participated in an 18-month research program with the Politecnico di Torino and the Technical University of Munich. Dr. Valenta has also spent time as a visiting scholar at the University of Osaka. He is a frequent reviewer of journals and conference proceedings and active in the IEEE and SPIE. Dr. Valenta is also the winner of the 2015 IEEE Microwave Magazine Best Paper Award, an adjunct faculty member at the Georgia Tech School of Electrical and Computer Engineering, and a registered Professional Engineer in the State of Georgia.
木股 雅章
立命館大学
理工学部機械工学科 特任教授
1976年 名古屋大学大学院工学研究科修士課程修了。同年 三菱電機株式会社入社。 2004年 三菱電機株式会社退社。同年 立命館大学理工学部教授。1980年より現在まで赤外線イメージセンサの研究開発に従事。2009年よりJAXAのType-II超格子赤外線センサの開発に参画。電気学会、日本赤外線学会、応用物理学会、IEEE会員、SPIEフェロー。2013〜2014年 日本赤外線学会会長。1988年 市村賞貢献賞、1993年 全国発明表彰内閣総理大臣発明賞、2016年 日本赤外線学会業績賞などを受賞。工学博士(1992年 大阪大学基礎工学部)
Prof. Masaaki Kimata
College of Science and Engineering / Department of Mechanical Engineering, Ritsumeikan University
Masafumi Kimata received the B.S. and M.S. degrees in electronic engineering from Nagoya University in 1974 and 1976, respectively, and received the Ph. D. degree in faculty of engineering science from Osaka University in 1992. He joined Mitsubishi Electric Corporation in 1976, where he was involved in research and development of silicon-based infrared focal plane arrays. In 2004, he retired from Mistubishi Electric, and presently, he is a professor of Ristumeikai University, where he continues his research on MEMS-based uncooled infrared focal plane arrays and type-II superlattice infrared focal plane arrays. He was awarded the Ichimura Prize in 1988, the Prime Minister Prize of the Japan National Invention Awards in 1993, and the Achievement Award of the Japan Society of Infrared Science and Technology in 2016. He is a fellow of SPIE and a member of the Institute of Electrical Engineers of Japan, the Japan Society of Applied Physics, the Japan Society of Infrared Science and Technology, IEEE.